September 29, 2011
"Ultimate Challenge Radio" Powered by Talent Network News
Hosted By: Derrick Kosinski w/Guest Heather, Nany, Naomi
Produced By: Frank Murgia @ talent network news
---
"Be a Fly on the Wall"
This is the Podcast Premier of "Real World: Back to San Diego" on Ultimate Challenge Radio.
What better way to kick off the party than hearing what the previous "Real World: Las Vegas" girls had to say?? Nany, Naomi and Heather (pictured below with Derick and his old roommate) join me to give their first impressions on the brand new colorful personalities that have just entered The Real World Family.
Sit back, relax and enjoy as the girls breakdown the first episode, the cast, and ultimately give us an update on their Las Vegas Love Life's. Are they together? Do they still talk? Do they even care if they ever see their once significant others ever again? Hear their most up to date thoughts on Adam, Dustin, and Leroy.
Sincerely,
Derrick
Team Ultimate Challenge Radio
#TeamUCR #UCR
FOLLOW:
Heather on Twitter
(@heathermarter)
Nany on Twitter
(@NanyMTV)
Naomi on Twitter
(@NaomiMTV)
Derrick Kosinski on Twitter
(@DerrickMTV)
Thanks to our good Twitter friend
@ChallengeFacts
for continued support and once again another great new 'Ultimate Challenge Radio" logo. Follow him Folks.
PODCAST TALKING POINTS
-Priscilla's Mom dropping off groceries
-Nate Dawg
-Thor vs. Adam Royer
-Sam's Swag
-Vegas vs. San Diego
-"Frank-enstein"
-Zach and Ashley's Romance
-Zach's Domination
-Update: Heather and Dustin
-Update: Naomi and Leroy
-Update: Nany and Adam Royer
Derrick Kosinski Podcast
"MTV Real World:Las Vegas Girls vs. Real World:San Diego Premier "
(Rated PG-13 for Language)

To Download
Windows
users, right click on '
PLAY
' and select 'Save Link As..'
Mac
users hold the Apple command key down, click on '
PLAY
' and select 'Save Link As..'
==

RELATED LINKS: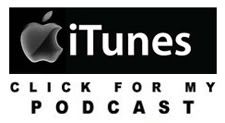 view/break down an episode with your party
contact talent network, inc.